Tissue-Tek® Coverslipping Film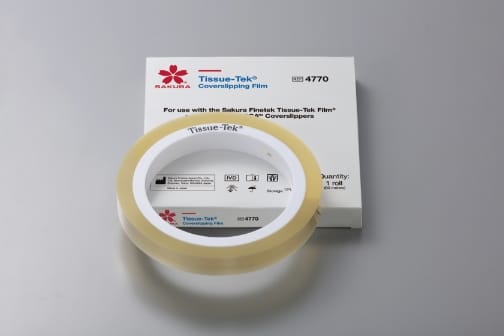 Product
Specifications
Options
Coverslipping Film for Tissue-Tek Film
The Tissue-Tek Coverlispping Film is the 5th generation of the resin-coated plastic film that eliminates the need for coverglass and liquid mounting medium. It reduces coverslipper maintenance and enables fast coverslipping.
Sakura Finetek is the innovator and the industry leader providing this superior product for over 30 years with over 3 billion slides coverslipped.
Laboratories can now increase productivity, especially appreciated during daily peak-demand hours, and further reduce user stress levels by forwarding high quality coverslipped slides to the pathologists earlier.
Product name

Tissue-Tek Coverslipping Film
Quantities

60m×5 rolls/box
Related Links