Lab Aid® Ultra™ II
Slide and Cassette Filing Cabinet System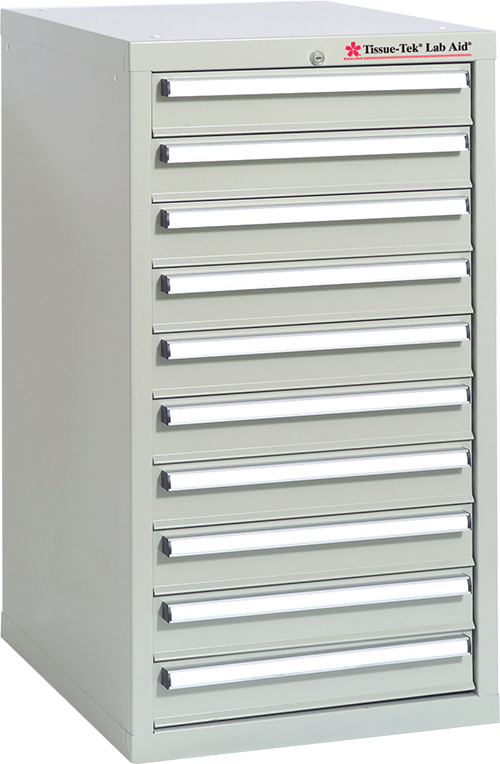 Product
Specifications
Options
Safe, secure and trusted
Tissue-Tek Lab Aid Ultra II Slide and Cassette Filing Cabinet System is a large capacity universal storage unit for slides and cassettes with security features.
A sturdy steel construction ensures long-term use and a drawer lock guaranteeing specimen safety. The convenient removable trays accommodate up to 96,000 microscope slides or 22,000 blocks.
Filing cabinets can be bolted together and stacked two high for maximum storage capacity. Accessories include stackable trays with lids for temporary storage and a trolley with lockable wheels for mobile storage system.
Product description

Slide and Cassette Filing Cabinet System
Product name

Lab Aid Ultra II
Dimensions

1100(W)×595(D)×713(H)mm
Weight

Empty cabinet:123kg
Filled with 96,000 slides:585kg
Filled with 22,000 blocks:310kg
Related Links