Tissue-Tek® TEC™ 6
Embedding Console System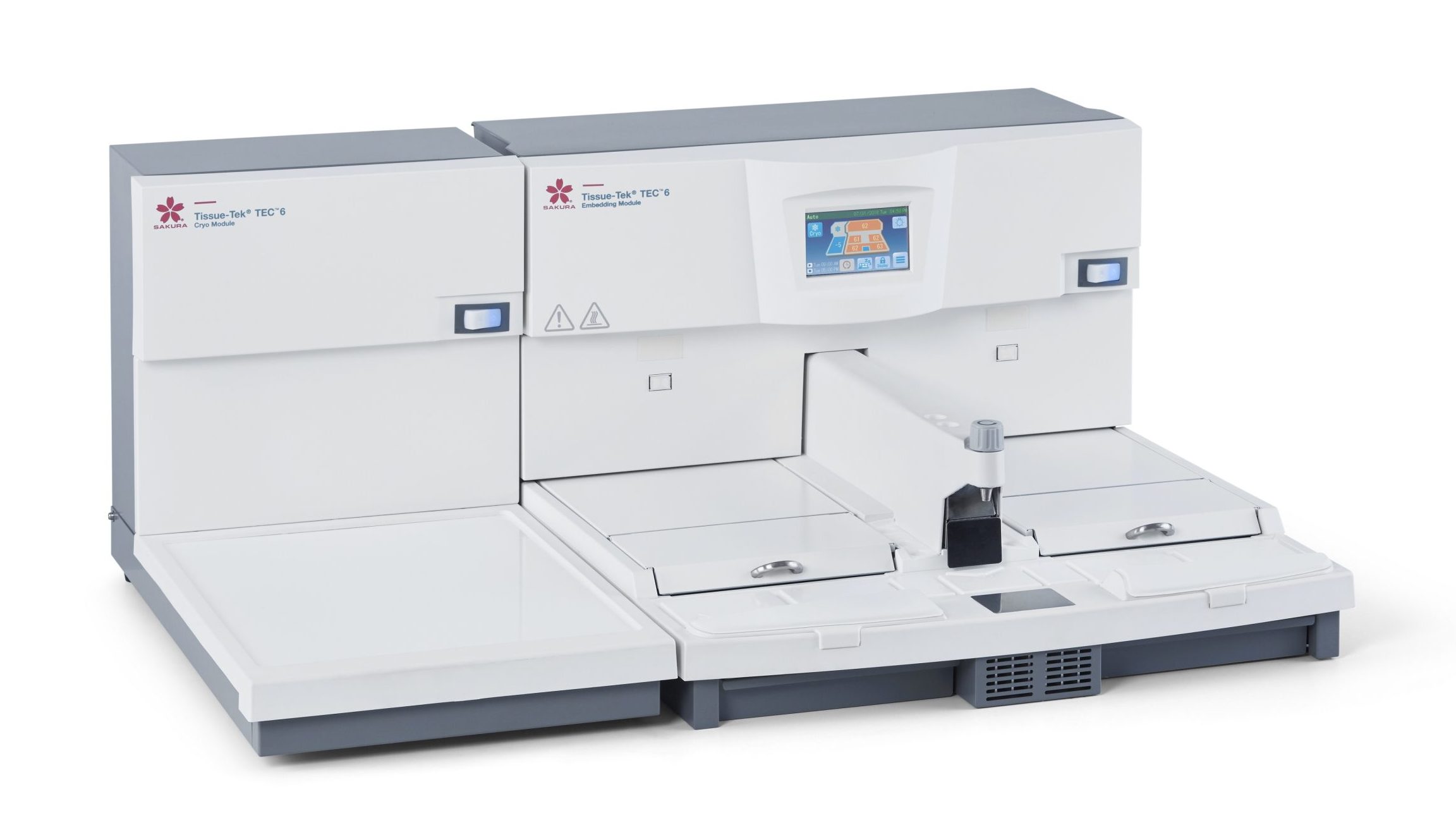 Product
Specifications
Options
The trusted name in reliable, comfortable and easy-to-use embedding
Full embedding control at your fingertips
・Color touchscreen with easy-to-navigate onscreen controls allows easy setup and operation.
Safe and reliable embedding with ease
• Anti-glare, coated work surfaces reduce eye strain and provide better visual identification of tissues.
• Adjustable LED lighting improves specimen visibility while eliminating workplace clutter from external lighting or lamps.
Modular console system with the flexibility and comfort you need
• Ergonomic, padded wrist rests provide support and comfort when needed or can be easily removed if desired.
Product description

Tissue Embedding Console System
Product name

Tissue-Tek TEC 6
・Embedding Module
Dimensions

575(W)×642(D)×377(H)mm
Weight

Approximately 25kg
Rated power supply

・115VAC 60Hz
・230VAC 50Hz
・Cryo Module​
Dimensions

330(W)×617(D)×377(H)mm
*TEC 6-KS2: 330(W)×732(D)×377(H)mm
Weight

Approximately 22kg
*TEC 6-KS2:30kg
Rated power supply

・115VAC 60Hz
・230VAC 50Hz
Related Links