Cyto-Tek® 2500
Cytocentrifuge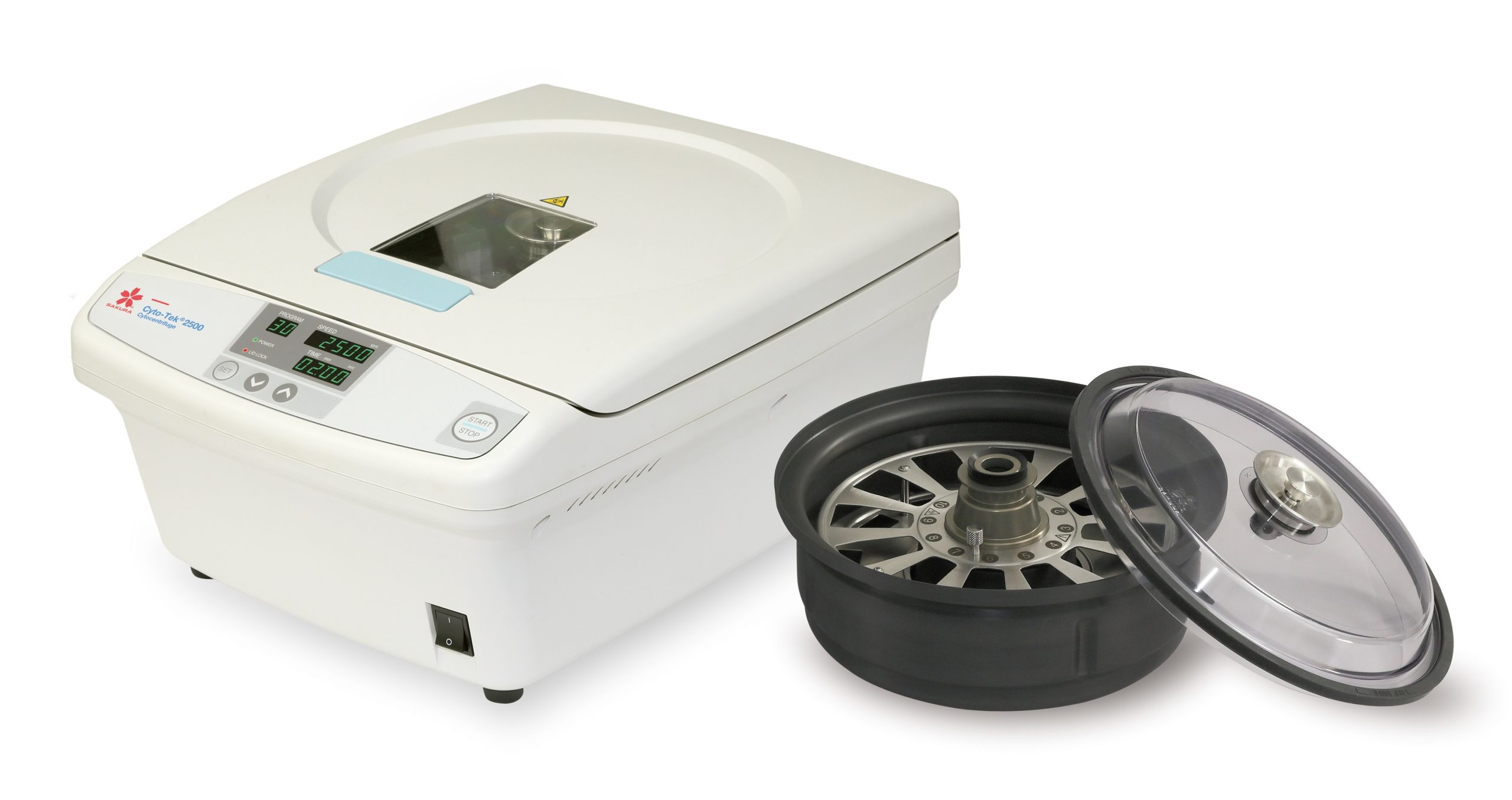 Product
Specifications
Options
Consistently superior cytology preparations
The Cyto-Tek 2500 Cytocentrifuge provides optimal cell recovery and advanced preservation of cellular structure in non-gynecological monolayer slide preparations.
The Cyto-Tek 2500 offers excellent preservation of cellular structure and consistently delivers a high rate of cellular recovery. With its patented paced acceleration feature, the instrument automatically increases and decreases the rotational velocity based on the selected speed, which protects fragile cells and results in higher cellular yield.
The Cyto-Tek 2500 was designed with enhanced features focusing on user safety including a new sealable rotor housing with lid, significantly reducing aerosol exposure. The new housing is completely removable and transportable, enabling loading and unloading of specimens under a fume hood. The cytocentrifuge has a sleek modern design and provides consistent performance that clinical laboratories have come to expect from Sakura.
Product description

Cytocentrifuge
Product name

Cyto-Tek 2500
Dimensions

375(W)×490(D)×225(H)mm
Weight

Approximately 11.7kg
Rated power supply

100-240VAC 50/60Hz
Related Links