Tissue-Tek® Sledge Microtome IVS-410
Sledge Microtome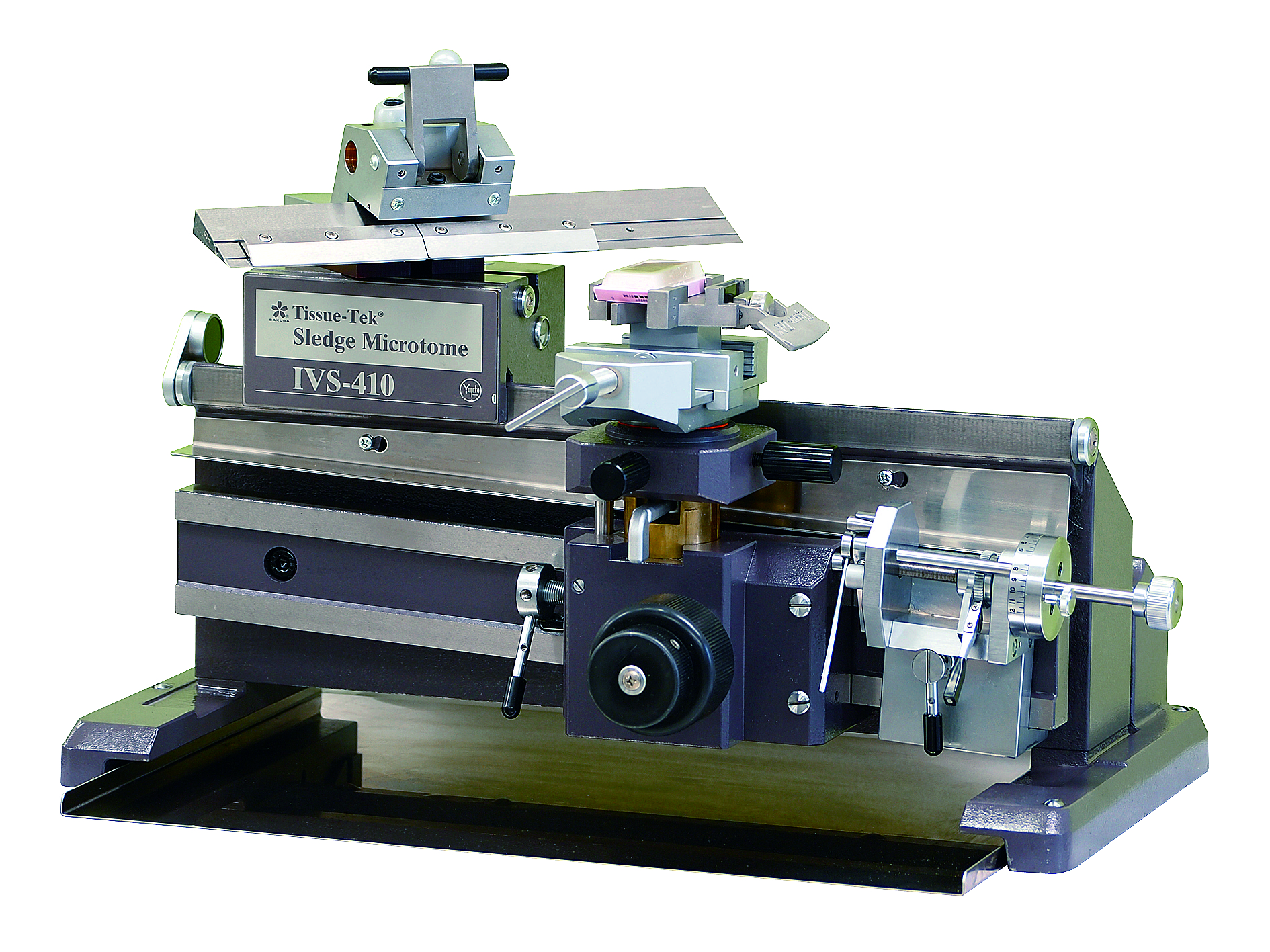 Product
Specifications
Options
Manually operated sledge microtome with unique inverse-V type mechanism
No need of oiling during sectioning
Smooth sectioning can always be carried out, thanks to the built-in oil tank, which keeps the blade stand continually coated with the oil on track.
Adoption of one-touch type knife holder
One-touch type blade holder is adopted to allow the user to attach or detach a microtome blade in a simple and safer way.
Improvement in safety by adoption of magnetic stopper
Magnet-type stopper is adopted at the rear of the track for your safety, preventing the blade stand from slipping towards you during an operation.
Simpler in levelling microtome
Height-adjusting screws are provided at four corners of the microtome body, as well as the level and screwdriver which are standard accessories. These features makes it quite easier and simpler for the operator to perform the Microtome leveling which is indispensably required for sectioning.
Product description

Sledge Microtome
Product name

Tissue-Tek Sledge Microtome IVS-410
Dimensions

330(W)×450(D)×300(H)mm
Weight

Approximately 34kg
Related Links