Tissue-Tek Film®
Automated Film Coverslipper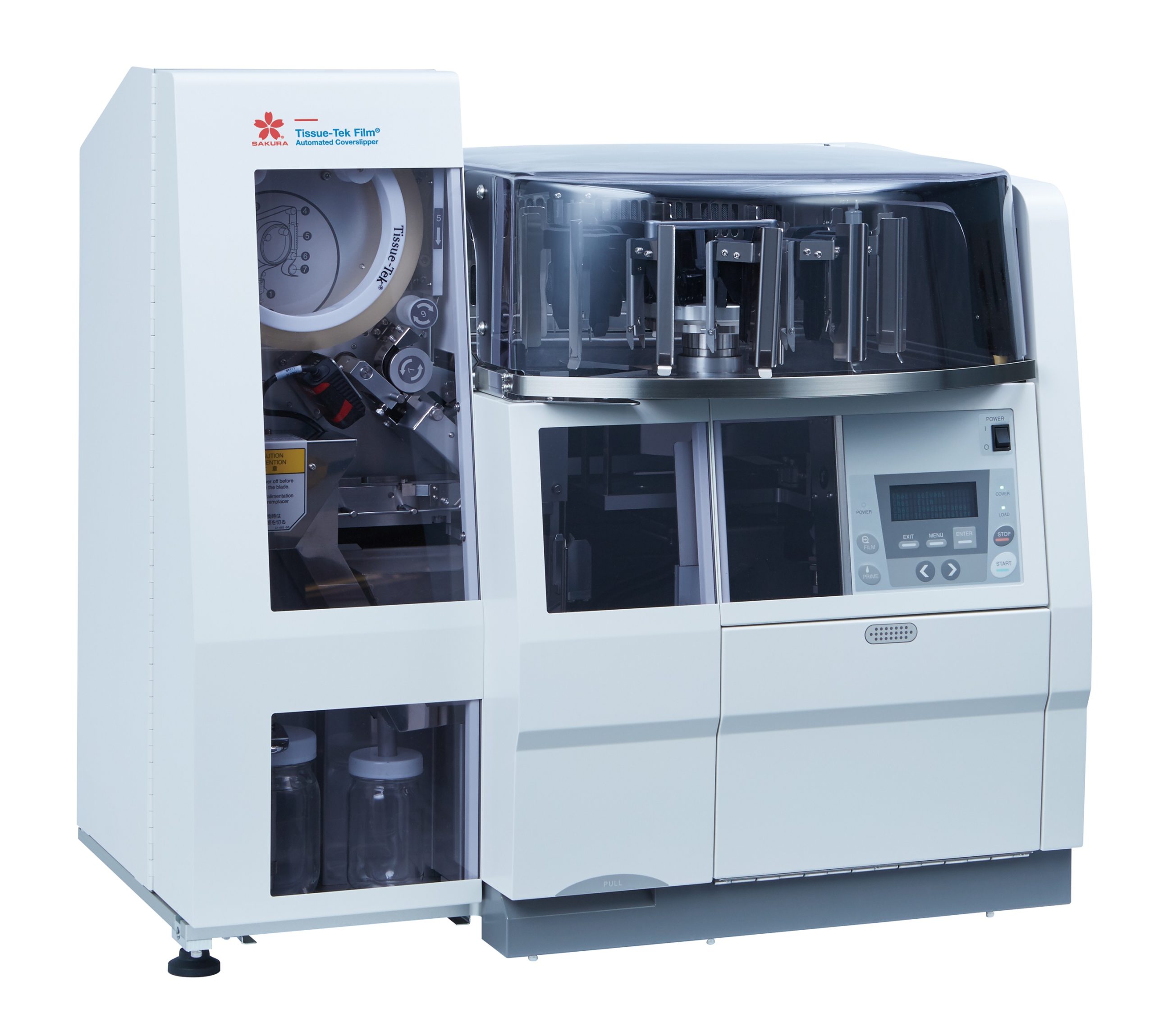 Product
Specifications
Options
Combines speed and shortest drying time for fast slide review
High productivity
The Tissue-Tek Film Coverslipper is the fastest and only film coverslipper in the world capable of connecting to the Tissue-Tek Prisma Plus stainer to increase laboratory productivity.
The Tissue-Tek Film Coverslipper's unprecedented throughput of 1090 slides per hour remains unmatched.
The Coverslipping Film's fast drying time minimizes the long wait time to air-dry trays of glass coverslipped slides.
This results in users providing clean high-quality dried slides to the pathologists faster. It is also ideal for slide scanning and digital imaging, and reduced scanning errors.
Product description

Automated Film Coverslipper
Product name

Tissue-Tek Film
Dimensions

720(W)×590(D)×690(H)mm
Weight

Approximately 75kg
Rated power supply

AC100V 50/60Hz 1.5A
Related Links